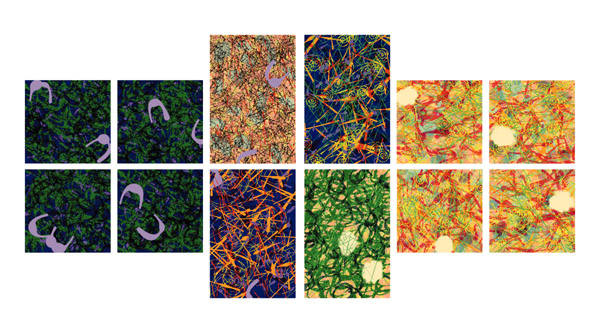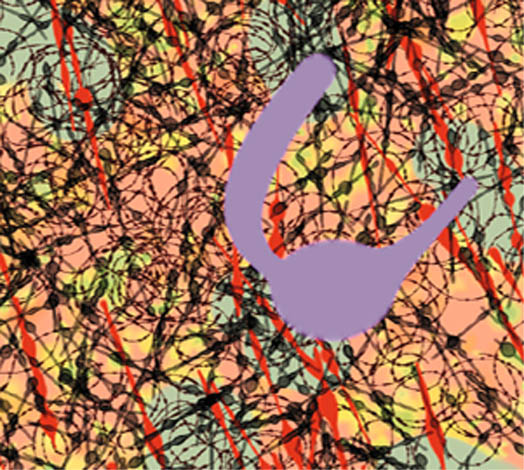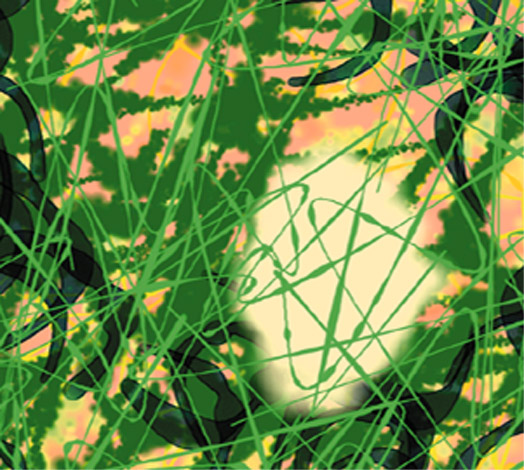 Breeding Paintings
Untitled (F042743)
approx. 3' x 6' (1997)

- Digital Giclée Monoprints

This set of panels use the chromosomes from the previous 2 Iris prints to breed offspring chromosomes. The four 12" x 12" panels to either side are expressions of the two parent's chromosomes, and the four 18" x 12" panels in the center are expressions of the chomosomes of the four children. Each child reflects a unique recombination of characteristics from the two parents.